1. Please provide the necessary information to get started from ① to ④.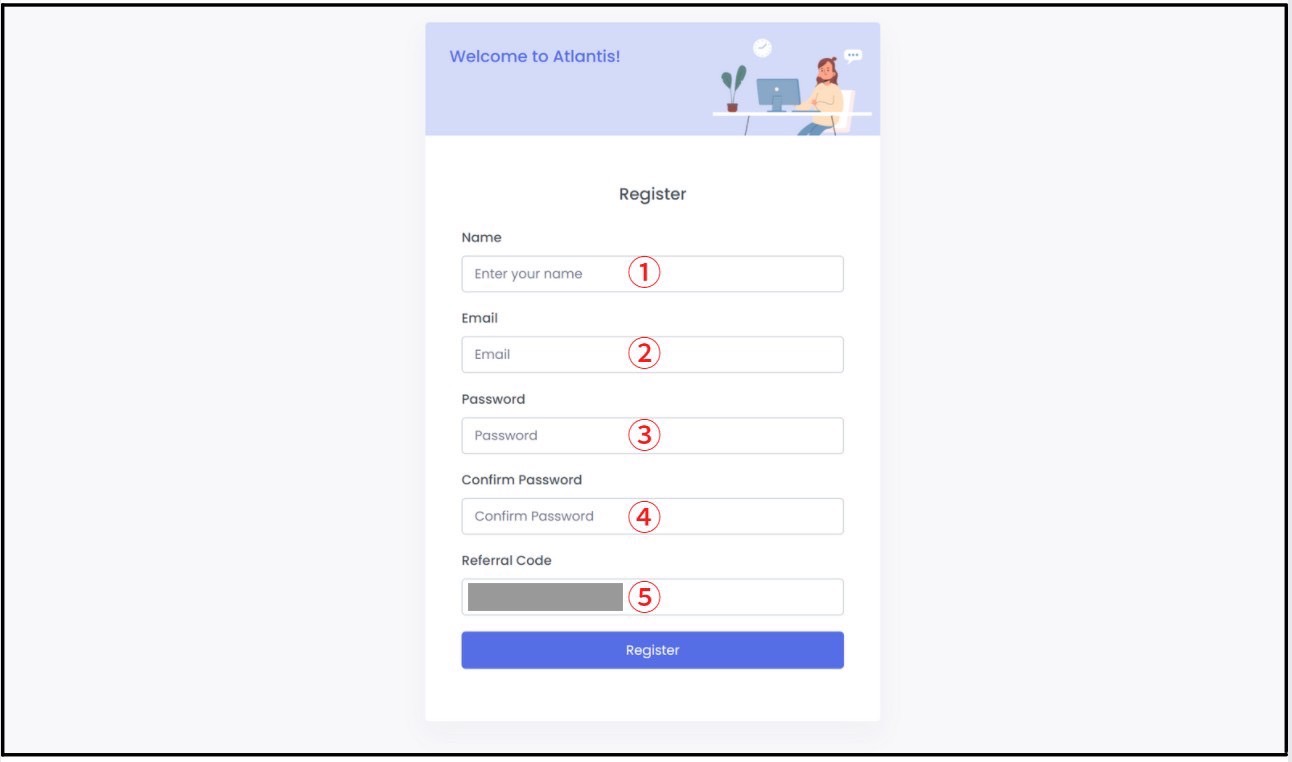 ① Enter the full name in Roman letters (example: Taro Yamada)
② Enter your email address (iCloud carrier email address is not recommended)
③ Set a password. (8 or more characters including uppercase, lowercase, half-width alphanumerical, symbols (!, ", $, @….) )
④ Please confirm your password by entering the same password you entered in # ③ .
⑤ For Referral code, you get this from your referrer if you have any.
2. To proceed please click the "
Register
" button. A verification email will be sent to your registered email.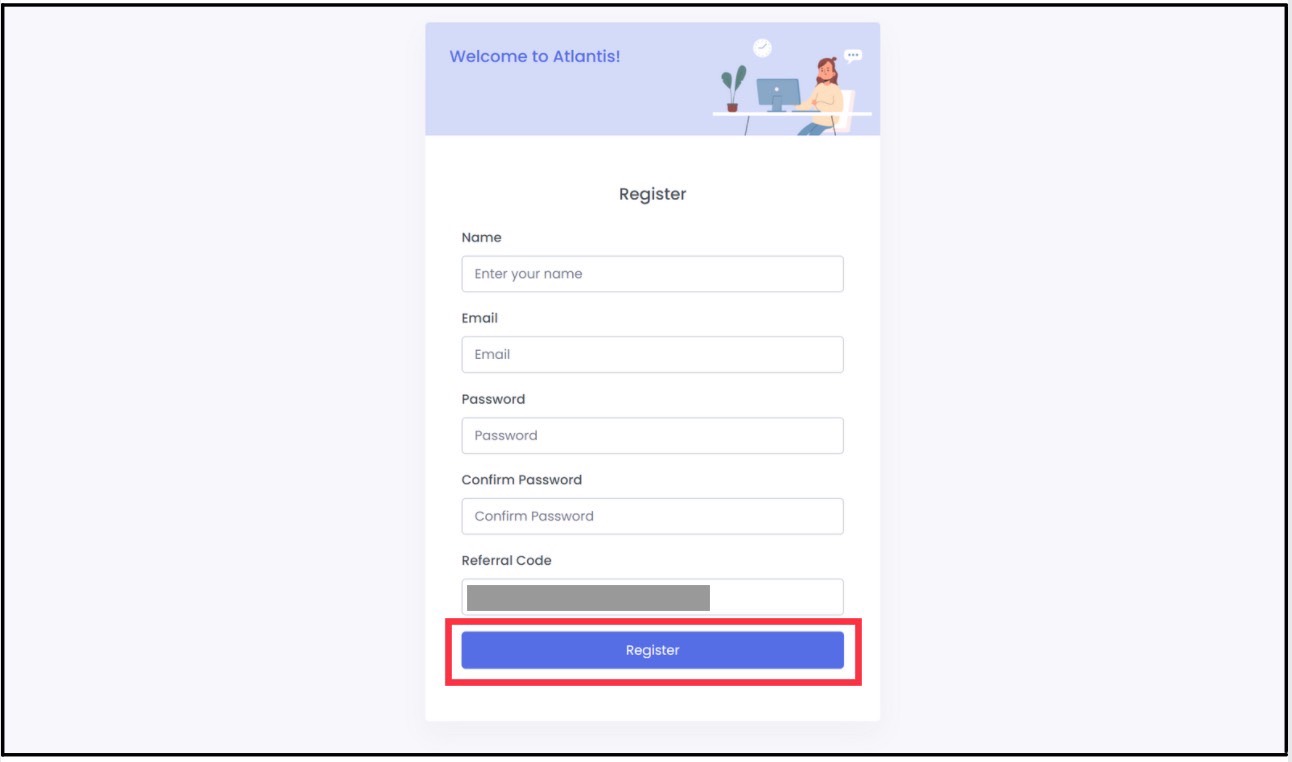 3. Go to your email, open the verification email sent by Atlantis and press "
Confirm Email
" to complete the registration.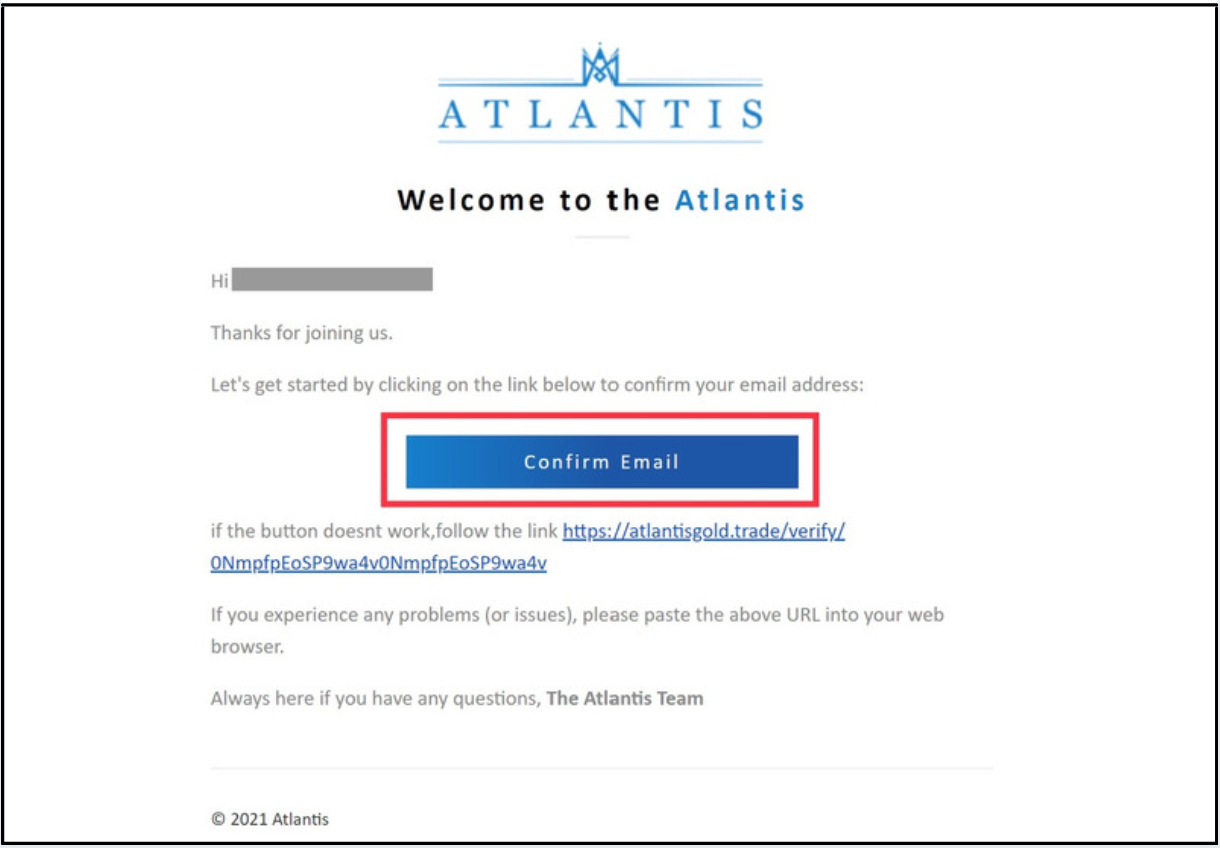 * In case you have not received a verification email for your email carrier address. Please let us know by emailing our support team, support@atlantisgold.trade or re-register with an email address other than the carrier email.
4. Click the "
Go to Login
" button for the log-in page.