Please follow the steps below on how to deposit PDT.


1. Once logged in, please click "Wallet" on the left side of the screen.

2. Please click "Create Wallet" button at the center.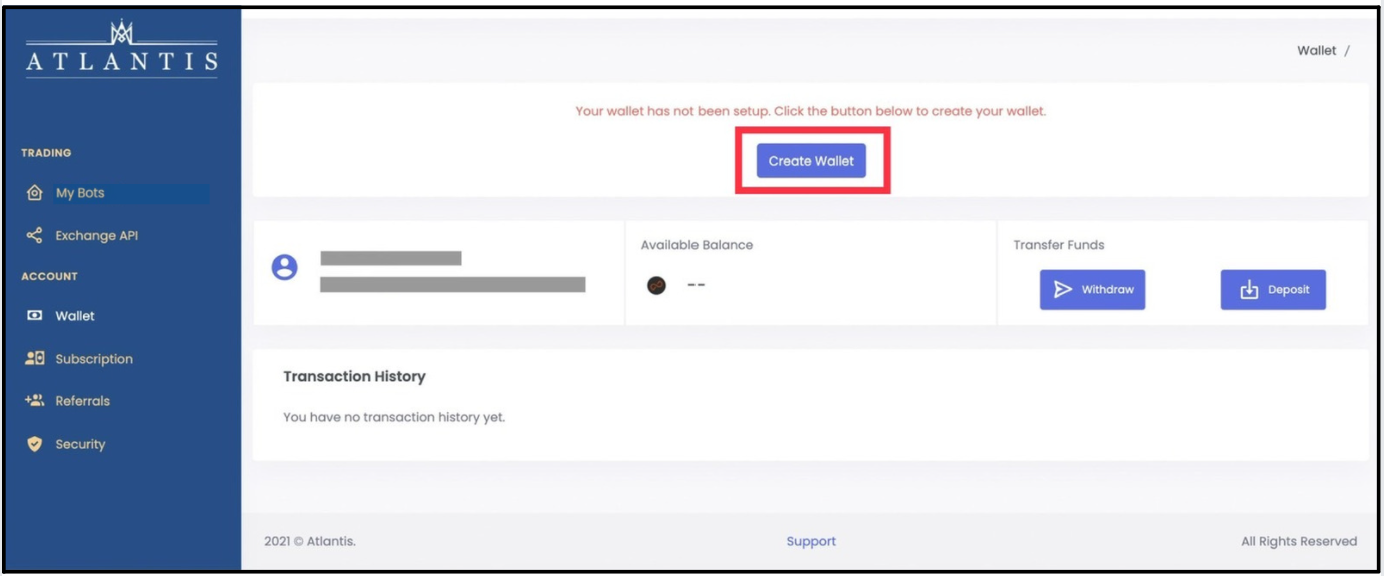 3. Click "Deposit" button on the right side of the screen.

4. Deposit crypto assets from external exchanges, wallet services, etc. to the PDT wallet address (red frame). When depositing from the outside, once you scan the QR code displayed on the screen, the wallet address of PDT will be displayed.
Note: We are not responsible for the wrong deposit due to incorrect information or address entered, so please make sure that all information or address entered is correct before you proceed.
5 . Check if the deposited PDT is reflected in the wallet.
It will be reflected in the wallet shortly after depositing from the other exchanges. If it is not reflected, refresh your browser or please log in again after a while.

Note: If it is not reflected within a few days after depositing, please contact customer support with the following items.
Payment date and time
quantity
Deposit source address
Transaction ID