1. After logging in, select "Exchange API" on the left side of the screen and click "Delete" button on the right side.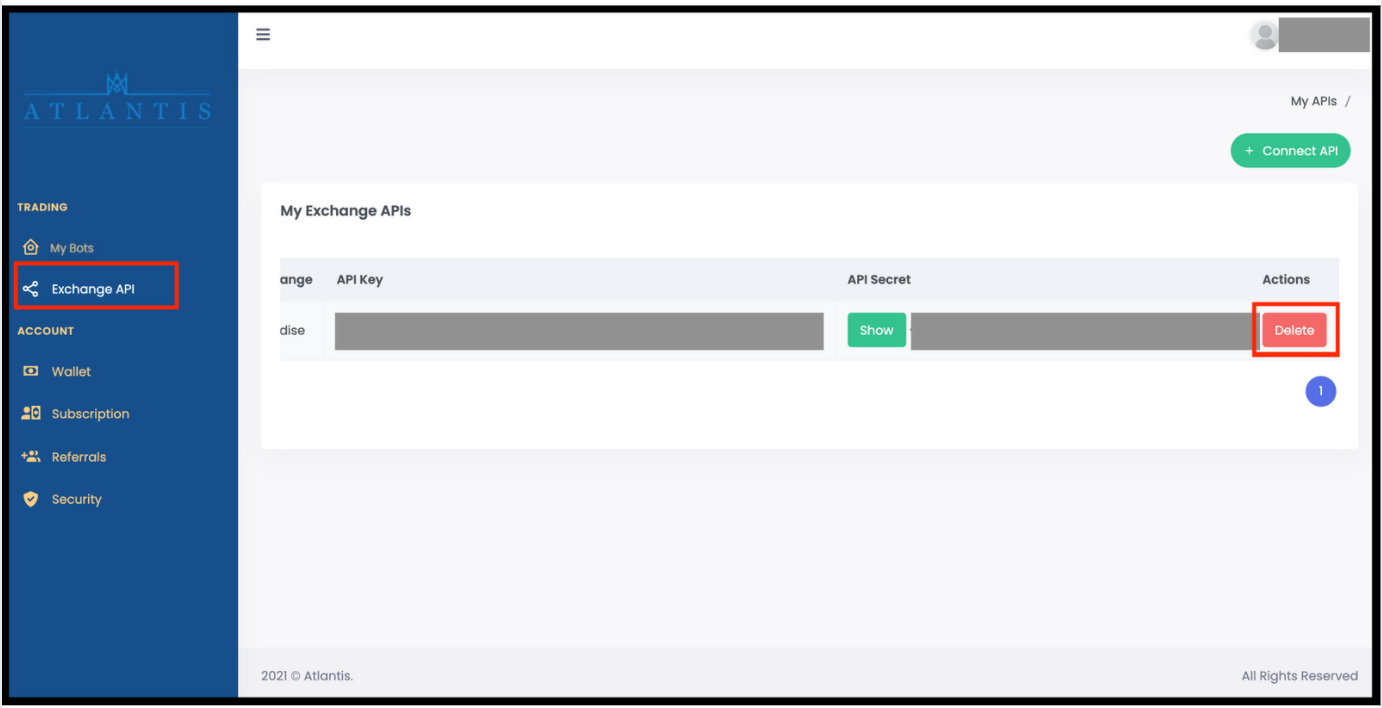 2. If there is a message " Delete this API Connection? " displayed on the screen, click " Delete ".
3. When " API Successfully deleted " is displayed, the deletion is complete.